Brochures & Flyers
An effective brochure or flyer gives your potential customer a perfect snapshot of your brand. It should contain everything they need to say "YES" to you!
Our cutting edge designs and unique printing processes can get you NOTICED because we specialize in the performance industry.
THINK BIG FISH before you start, chances are we can work with you or your design department to come up with new creative ways to produce the results you need.
Max





DiabloSport
Thanks so much, I know this was not a 'normal' order request and I appreciate you going out of your way to ensure a first time customer with BIG Fish is extremely pleased and looking forward to future business!
Garret





Chassis Shop
We just got our brochures in the mail today. They look FANTASTIC! Just wanted to let you know and say THANK YOU for a job well done.
Lucas





Beadbuster
I didn't see the brochures you did for us until I got to Vegas a few weeks ago. They looked great! My partner loved them…we got them in right on time…y'all did a nice job printing them, and I am very happy with the design as well, thanks for collaborating with me on the design process which I am sure is a bit unusual….but the result is what matters! I am very proud to hand out these brochures. I was looking over the brochure photoshop file…and I remembered that I needed to give you guys some praise.
Cheers!
Options
Hundreds of sizes, coatings, paper stocks and folding options await you. All from people who know the performance industry and the printing industry. We can advise you on the best solution for your brochure or flyer.
Even within our industry, marketing materials have specific targets, customer profiles, and goals. Let's find out what is best for you. Already got it figured out? Give us a call, we're ready to print it for you.
Experience is priceless. Consultations are FREE, Call Us!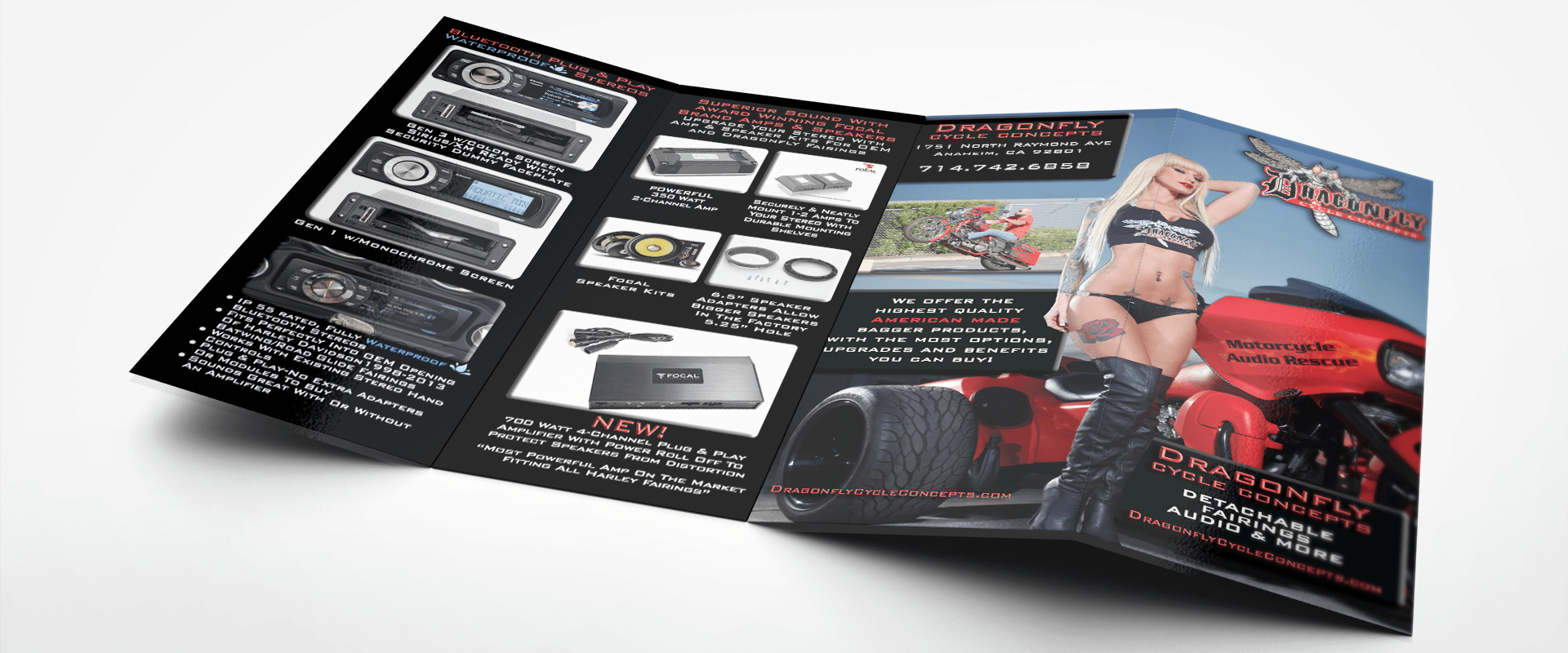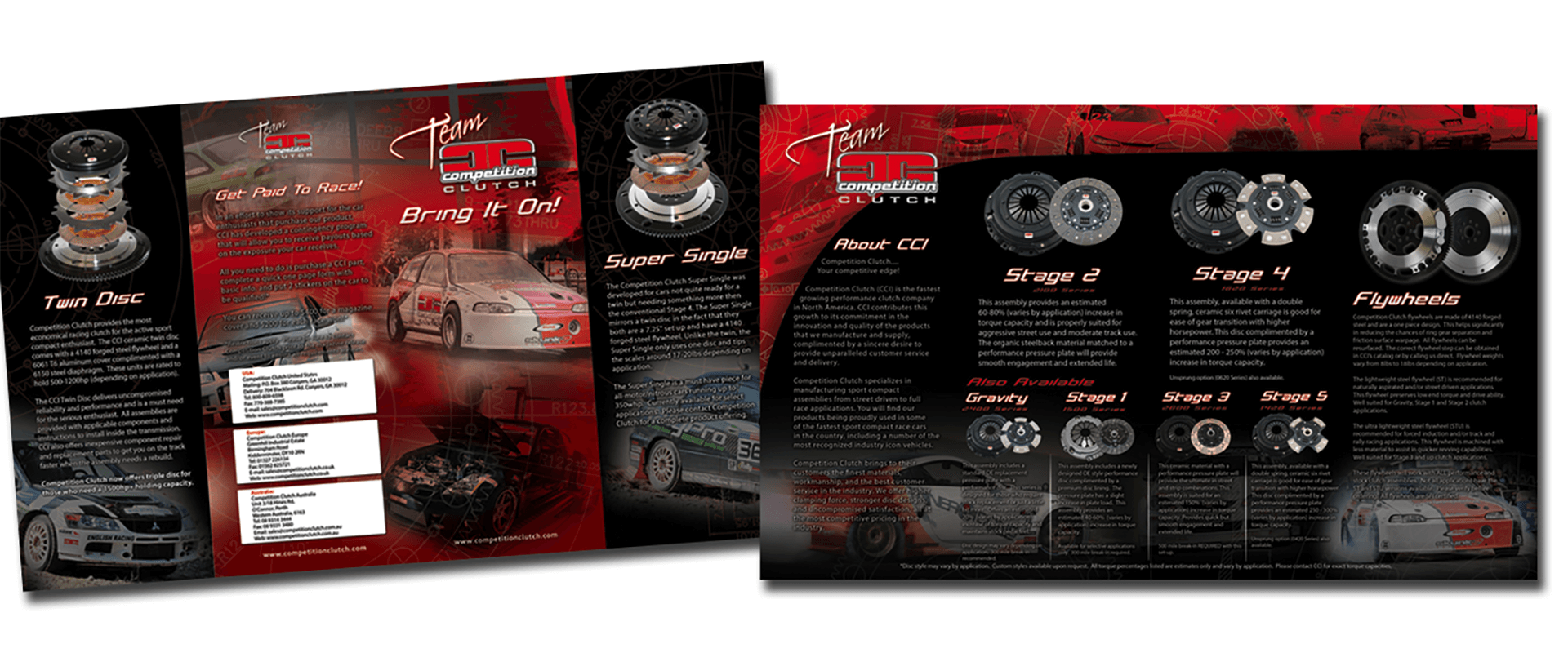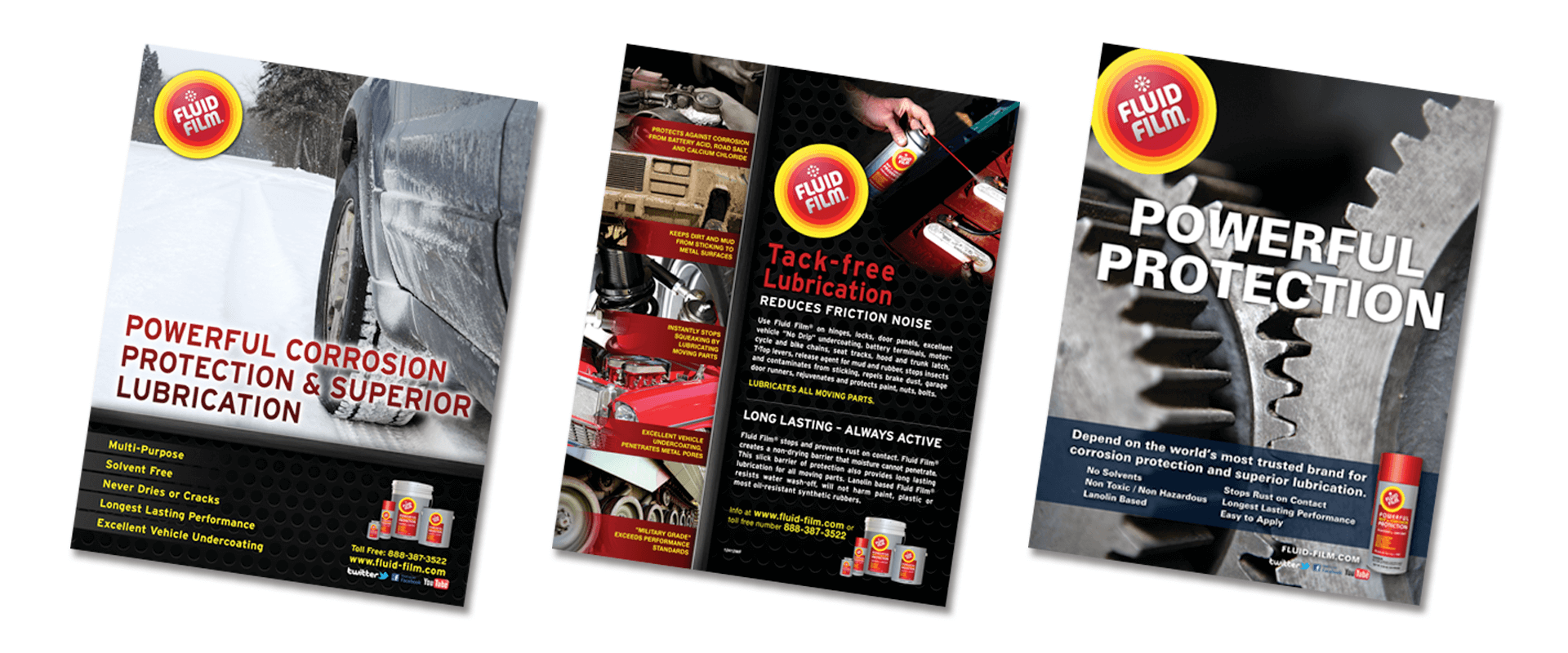 Get A Free Consultation & Quote
Prefer to call?

We can't wait to discuss the details and get to know you better. Let's figure out the next step together.
Send us an Email

No time to chat? Shoot us an email with your details and we typically reply within a few hours.
Free Consultation

From design to print we can help provide the best solution for your needs. We enjoy sharing our knowledge of the industry.