Dye Sublimation
Dye Sublimation printing is a process that uses special inks that are heat activated. The heat transforms the dye into a gas that penetrates the fibers of the fabric leaving behind your custom design.
This process allows you to print your design on the entire surface of the shirt including collars, seams, pockets, and sleeves.
But not all dye sub printers offer the same quality.
Bob





Atomic Dice Custom Paint
I did a painting years ago and sold it. It was always one of my favorites. Big Fish DPI in N.C. completely rebuilt the image for me. Big Fish doesn't just screen print, they also dye sub by taking a roll of fabric and dye it and cut it to be sewn. Everything is by hand made and Made in the USA! I plan to send him ALL our business!
Dye Sublimation is really HOT!
If you stop and look around you'll see dye sub technology all around you from fashion shirts, home accessories, socks, hoodies to racing crew shirts. With dye sub, your design is limitless and controlled only by your imagination.
There are NO MINIMUMS. You can even do just 1 shirt. Of course the more you order, the cheaper they are.
Got an idea? See what your imagination and our artists can create for you.
This is pretty simple as we can use high resolution pdf files or native files as long as they fit our custom template. This will not cost extra unless we need to make design changes or design the shirts for you.
Products do best with 100% polyester or very high count of poly blend. We can not use 100% cotton for this application because of the dye interaction with cotton.
Your choice of crew, v-neck or polo style shirts
Hidden snap buttons
Hidden snap pockets
Full button or half button
Full or 1/2 zipper
Manufactured to strict guidelines so your order is consistent
Printed with the newest cutting edge dye sublimated process.
Use your existing artwork modified to our template or have one of our professional design it for you.
All of our products are made cut and sewn to order, making your design and print possibilities limitless.
Shirts are printed first, then custom tailored to fit.
100% poly breathable poplin or heavy micro mesh
Set-up is only $25 per original
Free on-line pdf proof
DYE SUBLIMATION DESIGNS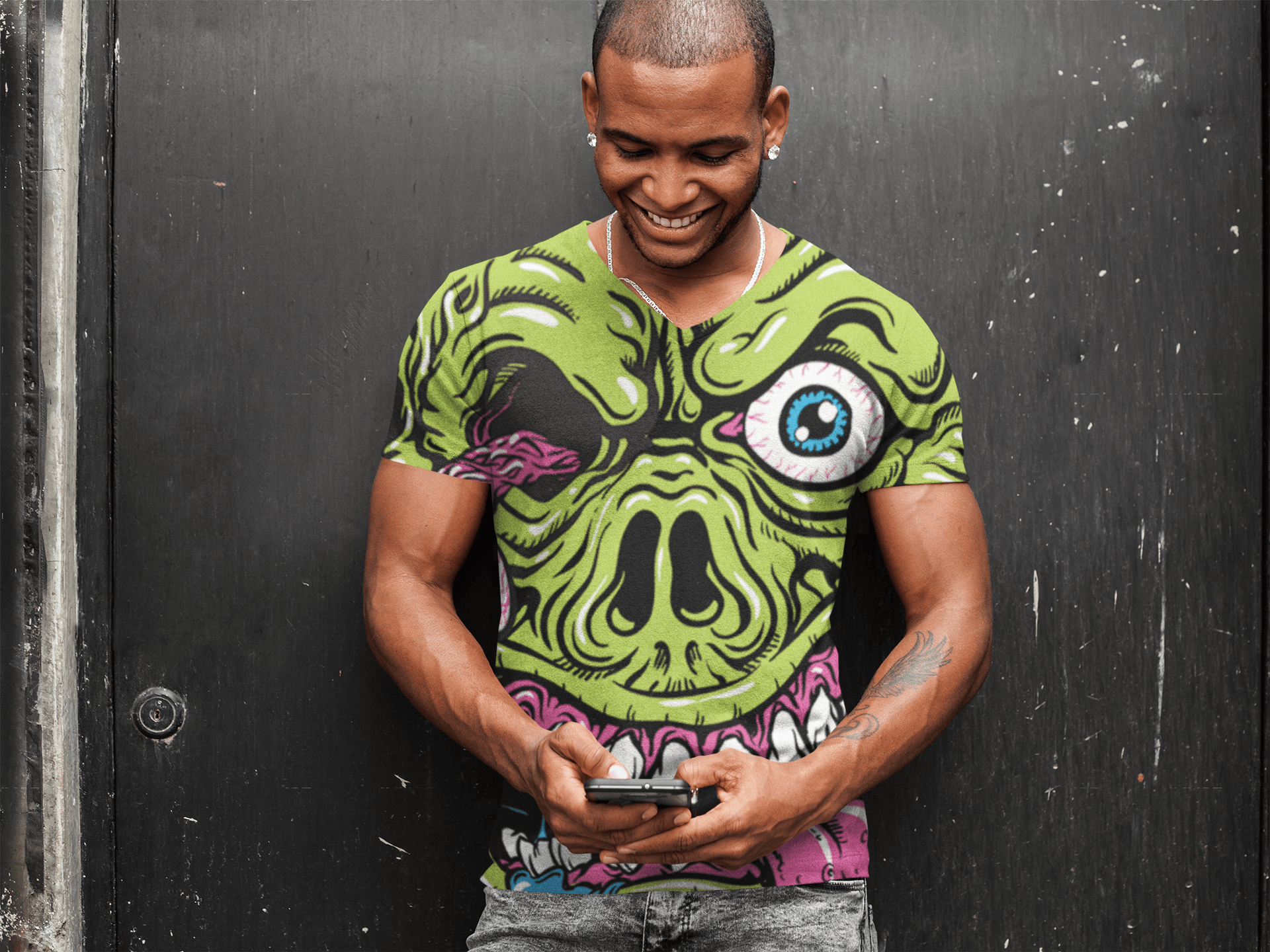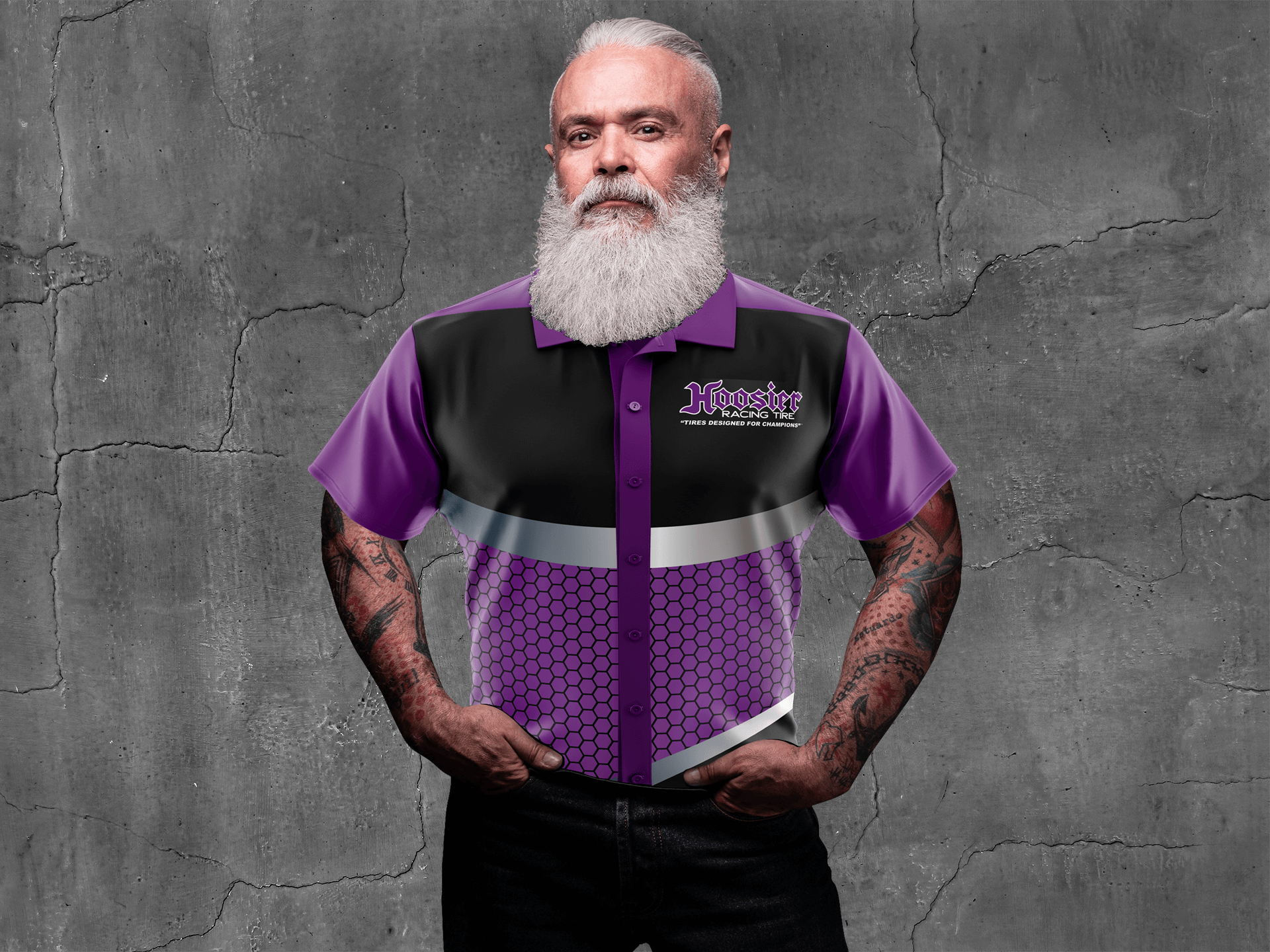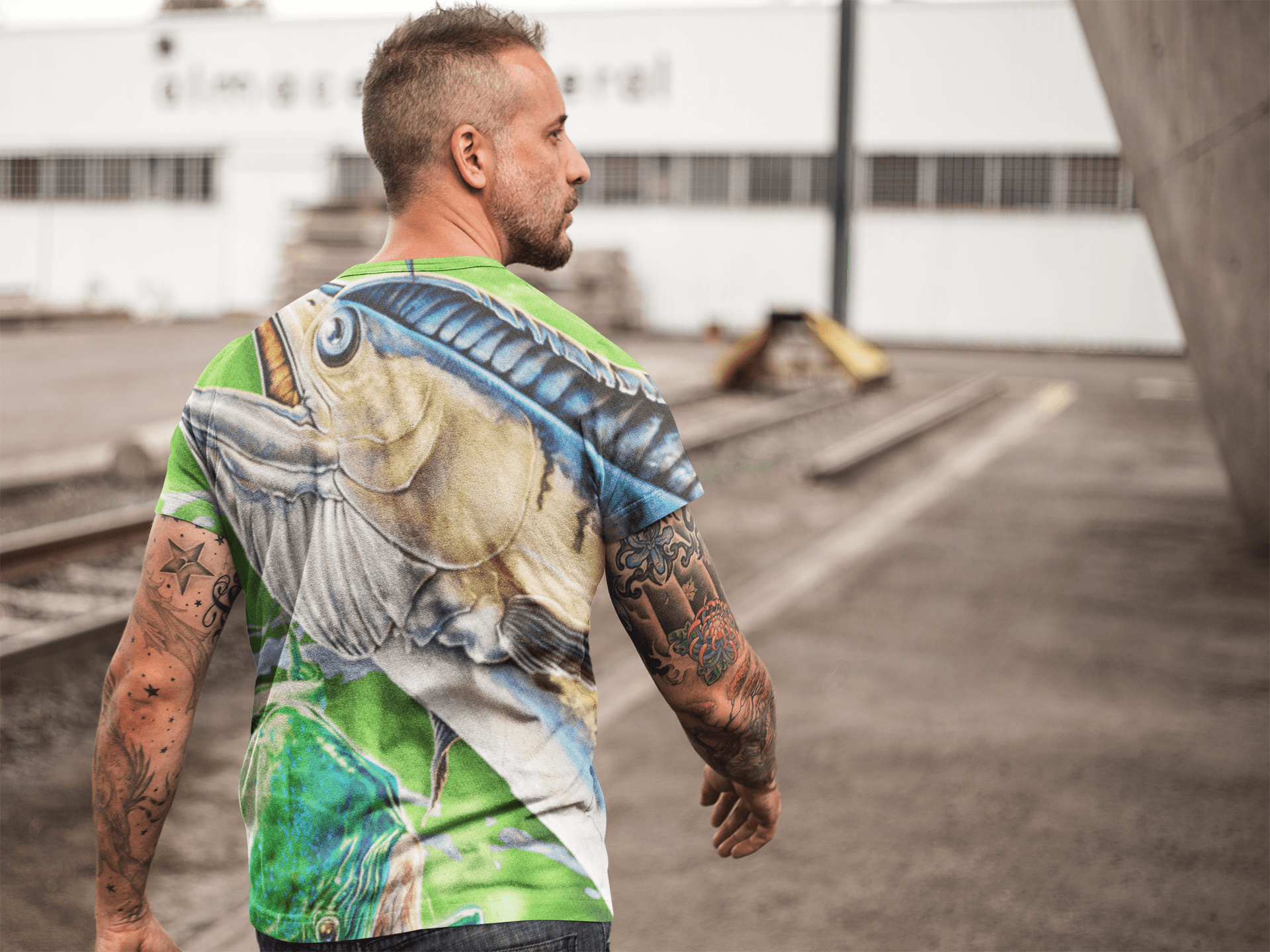 Two Ways To Print With Dye Sublimation
TRANSFER - THE CHEAP WAY
Printing onto transfer paper/carrier sheet and then transferring the image to fabric under heat and pressure. This prints the images directly onto the fabric. This method results in white voids over seams, collars, sleeves where the fabric wasn't able to penetrate into the fabric. This is unavoidable with a pre-constructed shirt or apparel item.
WHITE VOIDS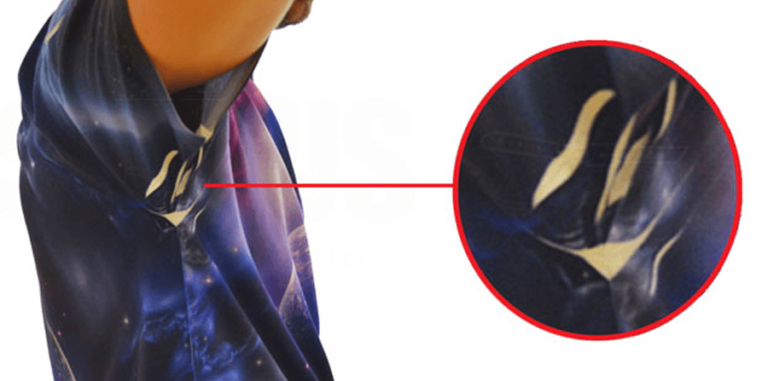 CUT & SEW - THE RIGHT WAY
We cut your fabric from a roll and sublimate the design directly onto the fabric roll before we sew your shirt together.
The result? No voids for an awesome looking shirt!
Pay the small difference and "avoid the voids".
NO VOIDS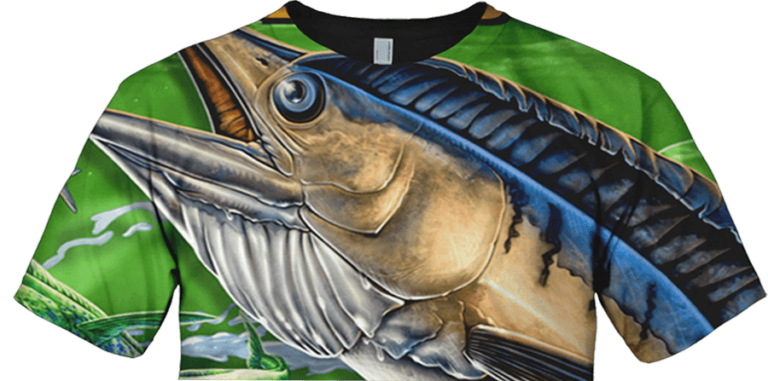 Get A Free Consultation & Quote
Prefer to call?

We can't wait to discuss the details and get to know you better. Let's figure out the next step together.
Send us an Email

No time to chat? Shoot us an email with your details and we typically reply within a few hours.
Free Consultation

From design to print we can help provide the best solution for your needs. We enjoy sharing our knowledge of the industry.